Do You Travel with Friends?
Over the past decade I've had the delight of traveling with extended family and friends a few times.  The only negative part of the trips were tracking expenses as we were traveling.  When I saw the Let's Settle Up Later app on the Apps Gone Free app, it sounded like just what I needed.

Last week my parents visited us. We spent time sightseeing in Singapore and Bali.  I used this app to track all of our expenses from taxi rides to concert tickets to restaurants. It worked beautifully.
To get started, I created an event. In this case, I created an event for Singapore and a different event for Bali since they have different currencies.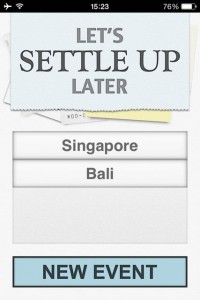 Inside the event I set up the participants. With that done, it was a simple matter to tap the expenses button and add a new expense.
The app automatically split the cost evenly. I could change the amount that each person owed. This was especially useful if only certain people were involved in an event. As I removed certain people from the expense the app recalculated what everyone else owed.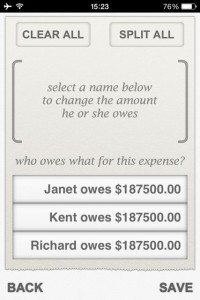 I could check totals at anytime.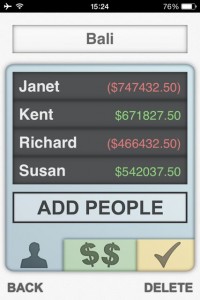 When we were done, I was able to e-mail an itemized account and a summary to each person. In the summary, the app had already figured out the quickest way to settle expenses. It showed who should pay what to whom.
The app works so well that I was eager write to this blog post to share it with other people. When I went into iTunes, I was sad to see that the app is no longer available, at least not in the US app store.
I searched the app store for other apps with similar features. It looks like Splitty is the one which works the most similarly to Let's Settle Up Later. It can even handle multiple currencies in a single event.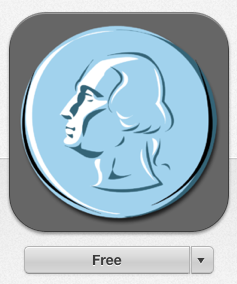 If you give it a try, please let me know how you like it.