Tech Tools for Writing – Survey Results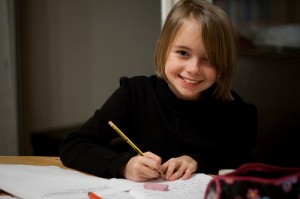 This term I was planning on teaching three optional staff tech integration workshops around the theme of tech tool for writing.  I posted a survey on my blog requesting suggestions and I received really useful responses.
Here is a HUGE thank you to all who responded. Not only did I use many of the suggestions in my workshops, but I have now used a number of them with students. I am pleased to be able to share them with others now.
I was going to summarize the responses, but I found them more powerful in the writers' own words.  I have reformatted their responses, added links, and made minor revisions to the responses to improve readability.
Maggie Hos-McGrane
I am teaching in Switzerland at the International School of Zug and Luzern. My blog is: http://transformingtechnology.blogspot.com/
All our Grade 5 students blog.
One class uses Wikispaces to host a book club where students comment on what they are reading in their Literature Circles.
All Grade 5s used Bitstrips for their peace and conflict unit.
All Grade 4s have used VoiceThread to comment on belief systems.
One class of Grade 5 used VoiceThread to comment on their peace pictures.
All Grade 5s used either OurStory or Xtimeline to write about tech advances over time. They are just about to start using XtraNormal (though we are having problems and might change to GoAnimate) to write about life changes/ life phases.
One Grade 4 class used Google Earth to write about how the landscape affects people.
Grade 2s used ZimmerTwins to write about healthy lifestyles.
Mister Norris
ISSH, Tokyo
Here are a few tools that I would use if I was teaching writing in my class:
Mind Node – Free mind mapping software for Macs. Great to plan writing sessions before they start.
Etherpad.com – Online, real time colaberative wordprocessor. Children could write parts of a story together, write notes together at the same time, edit work, etc. The possibilities are endless! I love this website!  [Editor Note: Etherpad has since been acquired by Google. The creators of Etherpad have a new site: www.teachwith.me with very similar features.]
Audacity – Free recording software. The children could make voice notes and come back to these when they start the writing process.
These are just a few off the top of my head, I look forward to see what everyone else contributes.
Dorothy
Auckland, New Zealand
These were done with primary school kids:
Blogging – we have our projects researched and the results from the least 2 years i.e. the impact on student achievement outcomes for writing, are huge
Podcasting – writing the scripts, digital storytelling through animation – again writing the scripts.
Pam Darling
Shawnee Mission School District Shawnee Mission, KS (Kansas City area) I am a technology application trainer for all staff.
sangambayard-c-m.com
I am a full day Kindergarten teacher with 20 students, with a very wide range of abilities.  So far, I have used the interactive Whiteboard in my classroom as a resource to increase letter/sound recognition as a prelude to beginning writing.  I have also just begun to have my student's use the laptop as a step toward writing by recognizing beginning sounds in Kidpix.  We are just moving to the point of sounding out entire words to help with our sentence writing in journals.  I would like to be able to have them create journal entries on the laptops, complete with illustrations, which we could then print and post in our classroom.
I welcome ongoing suggestions on this topic.  I greatly appreciate learning from the visitors to my blog.
Photo Credits
60/365 – Finishing homework by Jez Page